Back

GEMS New Millenium School Al Khail
Indian (CBSE/ICSE)
They are passionate to nurture students who are empathetic, curious, articulate and driven by inquiry. This is the hallmark of our enriched and innovative curriculum, which is Exponential, Empowering and Experiential.
From the 'Good' rating in 2015-2016 by the Dubai School Inspection Bureau (DSIB) in their very first inspection, to being rated as a 'Very Good School' in 2022-2023, the journey of the school has transformed into a multifaceted learning space.
Their students come from over 20+ different countries and internationalism prevails in the ethos of their school. All the cultures and identities of our students is promoted through the enriched curriculum with a dual pathway in the senior school. We offer both the CBSE and the IGCSE/A Level, starting Grade 9 or Year 10 respectively.
Request Information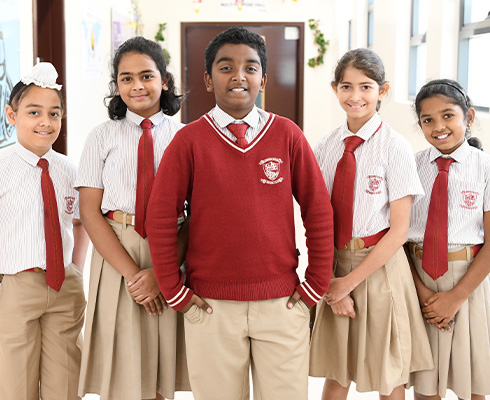 Inspection Rating
Not Inspected
Virtual Tour
Not Available